Camden Middle School Stocking 2017
---
On Friday, May 12 Camden Middle School students stocked Atlantic salmon and brook trout in the Mad River that they had raised from eggs as part of Trout in the Classroom sponsored by Trout Unlimited and the Fish Creek Atlantic Salmon Club. Members of the club assisted in the transport of the fish to the river and the stocking. Each child was given a plastic glass with water and a fish to stock.

The club also collected invertebrates from the stream as part of project. A table was set up to allow the students to observe the life forms from the river which the fish depend on. Trays were set up to hold the various specimens. With stocking complete students helped with returning the invertebrates to the Mad River.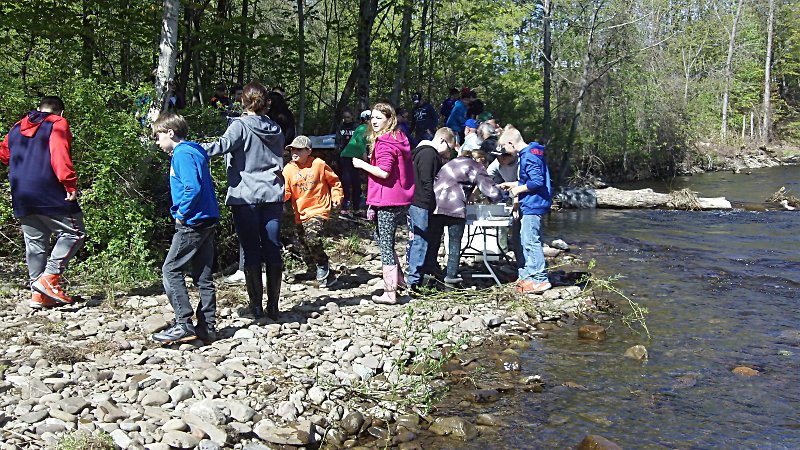 Camden Middle School students are clustered around the invertebrate collected from the Mad River.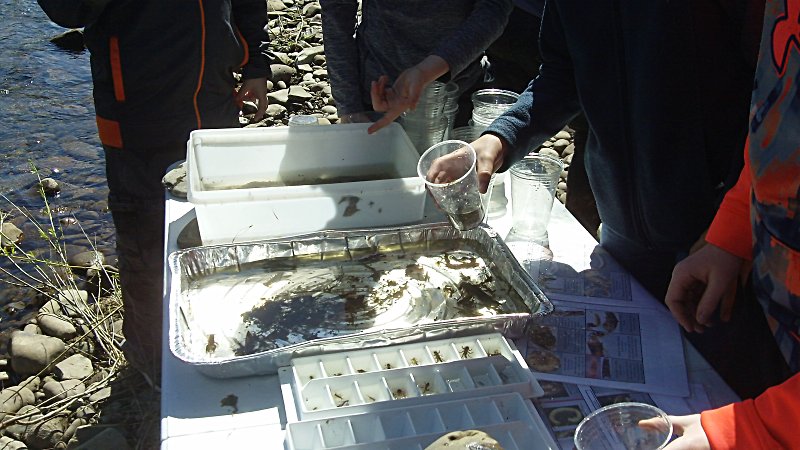 Trays were set up to hold the various life forms from the river. Included in the sample
were crayfish and the larva of stone flies, May flies and caddis flies.
Identification material was also available for the students.
What follows are a few of the letters the sixth grade students wrote to the club.