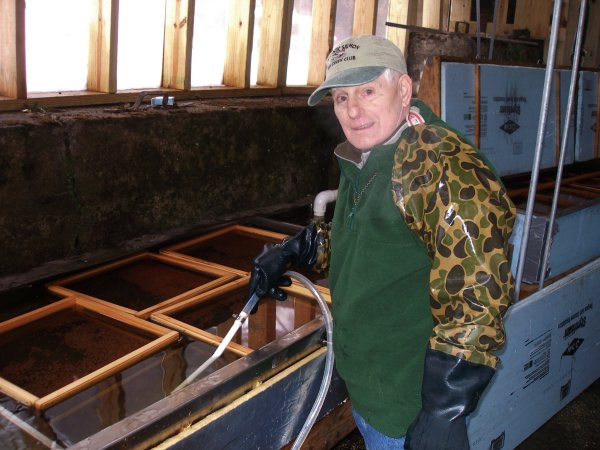 The trays float in the water and can be moved around to clean the tank.

After picking out all of the eggs that have died, the next task is to clean the tanks. Mike is using a syphon to remove any debris found in the tank and the tank will be scrubbed if it needs to be.

We often see aquatic life in the tanks in the form of nymphs or insects.