2008 Atlantic Salmon Stocking
---
Club members braved torrential down pours on Saturday and high waters on Sunday (June 28, 29) to place some 50,000 Atlantic salmon fry into the East Branch of Fish Creek. The fry were placed in a plastic bag and sealed. The bag was then placed in a bucket for transportation. Upon arrival to the various sites, the water containing the fish was brought up to temperature by slowly introducing water from the stream. There was about a 10 degree difference between the hatchery water and the river.
Some people reported losing some fish due to overcrowding or lack of oxygen. We may need to consider adding oxygen to the bag containing the fish or being more precise in the fish/water ratio in the bag. Some members had to do a little bush wacking because of trees blown down across one of the access paths but all got out with no mishaps.
All in all, it was a jolly good time. There is nothing better than joining like minded people, attempting to restore Atlantic salmon to their home waters. The following is a tribute to those who pitched in to help. It's our way of saying THANK YOU.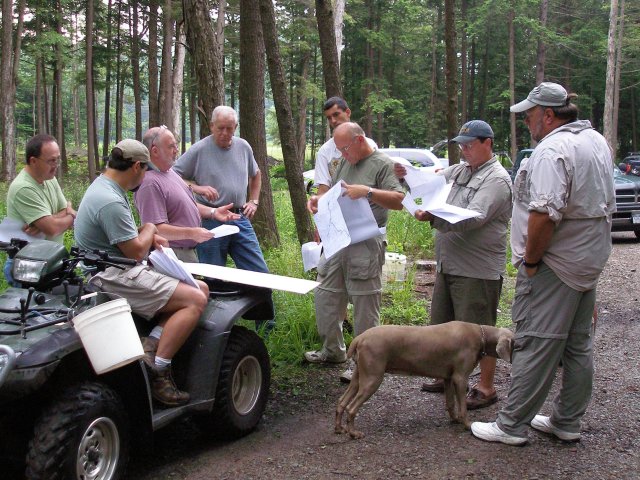 Paul is passing out maps, instructing volunteers where and how to stock the fish.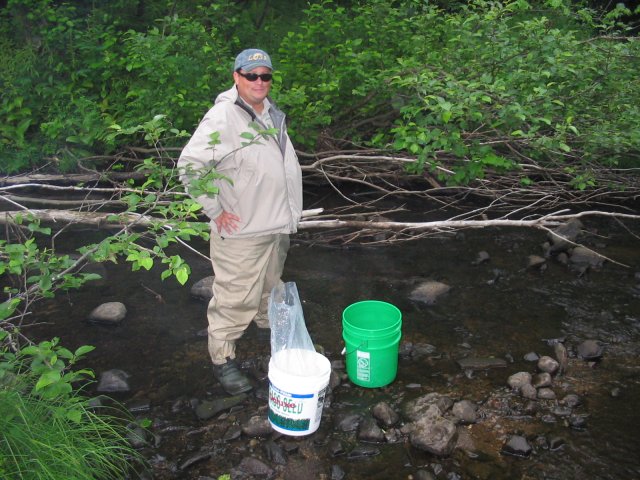 The fish are slowly being acclimated to the warmer temperatures of stream water.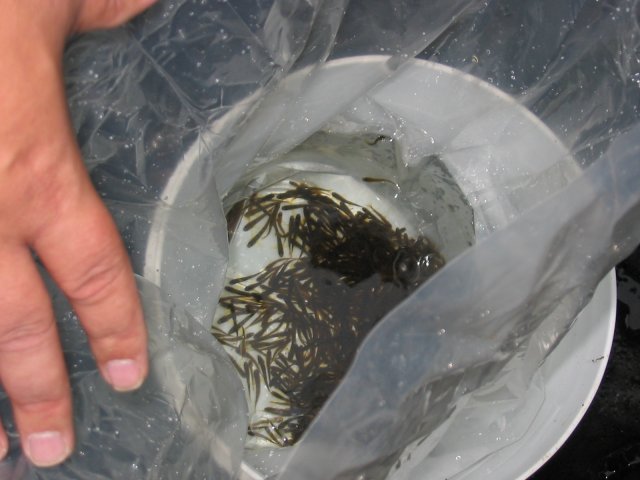 Each bucket contained about 2000 Atlantic salmon fry.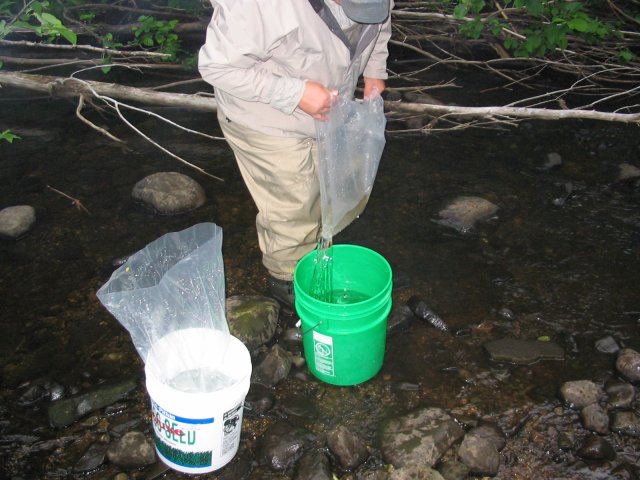 The salmon fry are being transferred to the bucket from the bag.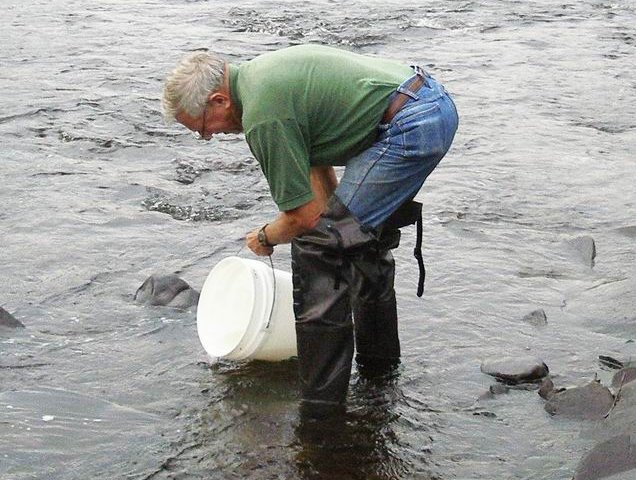 A few fry were placed in the eddy behind each rock in a riffle.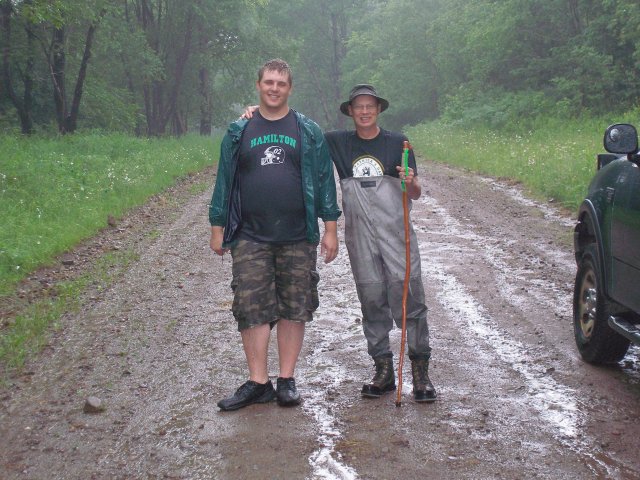 A couple of audacious, stockers of Atlantic salmon.