2009 Atlantic Salmon Stocking
---
On Thursday July 2, 2009 the club received approximately 30,000 Atlantic salmon fry (Sebago Lake strain) from the Grand Isle Fish Hatchery in Vermont. The club would also like to thank Kevin Kersey from the Grand Isle Hatchery for making the fish available to the club.
Club members rented a truck and borrowed two tanks from the State Hatchery in Rome and drove to Vermont to pick up the fish. The fish were light in color reflecting the color of the tanks they were raised in. Kevin Kelsey assured us that the fish would take on the darker colors of the stream within two hours after being placed in the water.
Several volunteers met the truck in West Leyden and helped stock the fish in the East Branch of Fish creek in the Southern part of Lewis county. Seeing that the stocking was on a work day, it was a good turn out. Thanks to all who participated.
The Inside of the Grand Isle Fish Hatchery showing some of the tanks.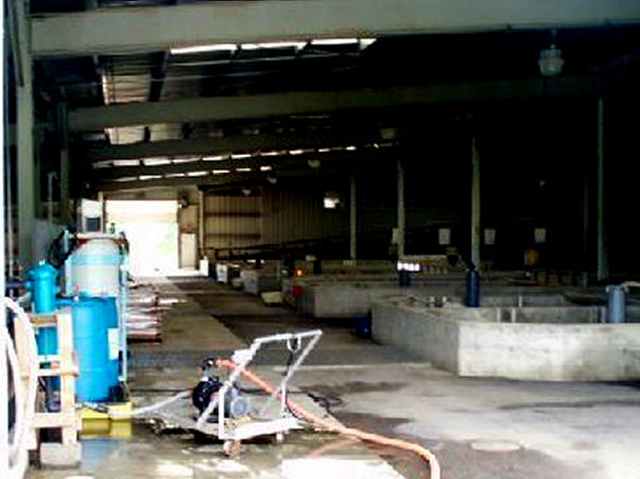 The tanks on the truck were filled using this pump.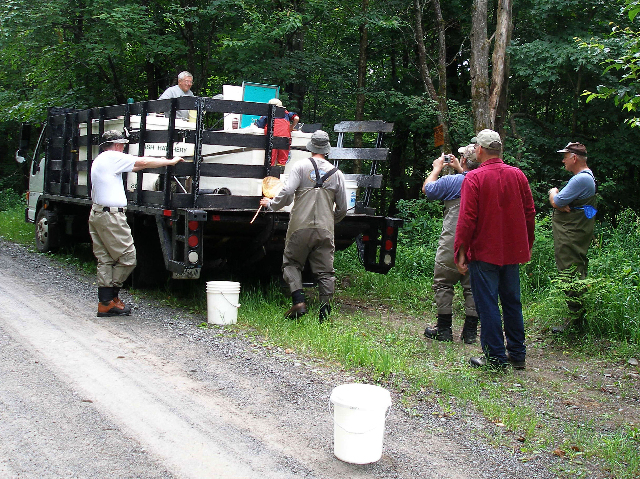 At one of the stocking sites in Fish Creek, volunteers wait for the Atlantic salmon to be placed in their buckets.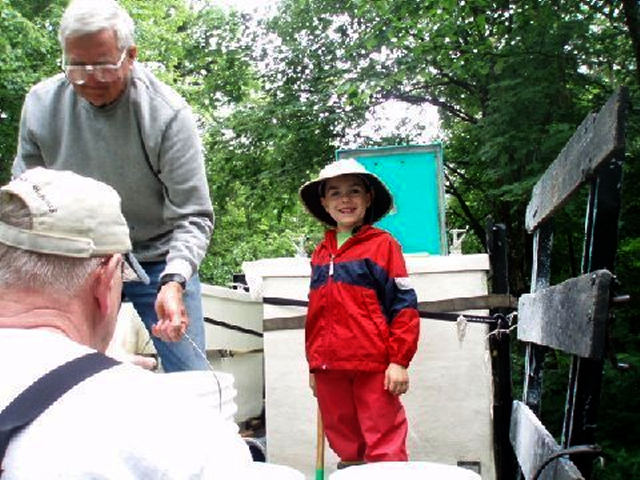 Our littlest volunteer helped by putting salmon fry into the buckets.
Some of the volunteers who helped with the stocking.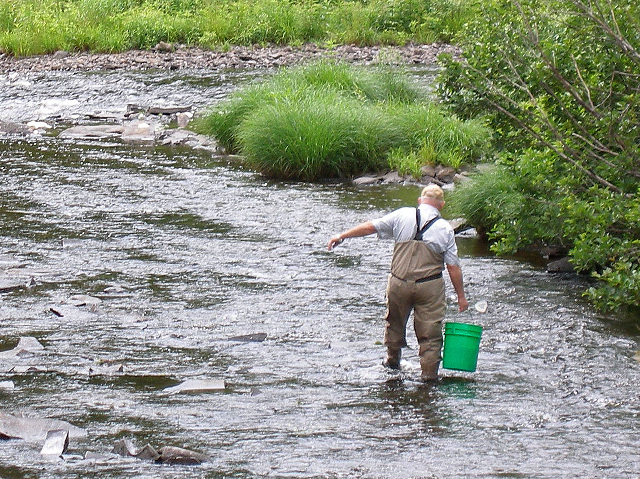 One of the volunteers with his bucket of Atlantic salmon fry.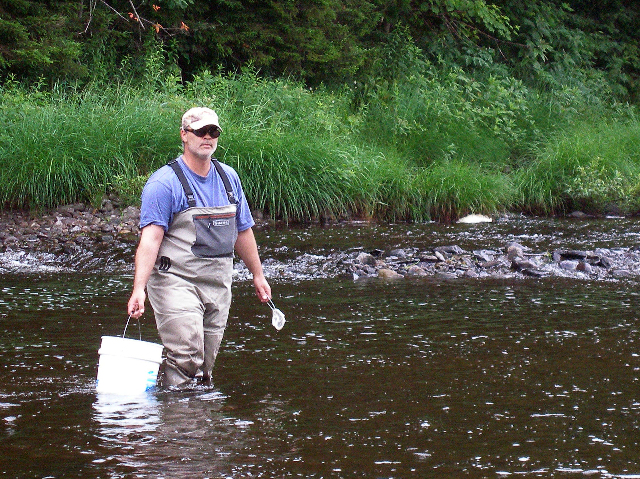 Stocking the salmon involved a lot of wading on slippery rocks.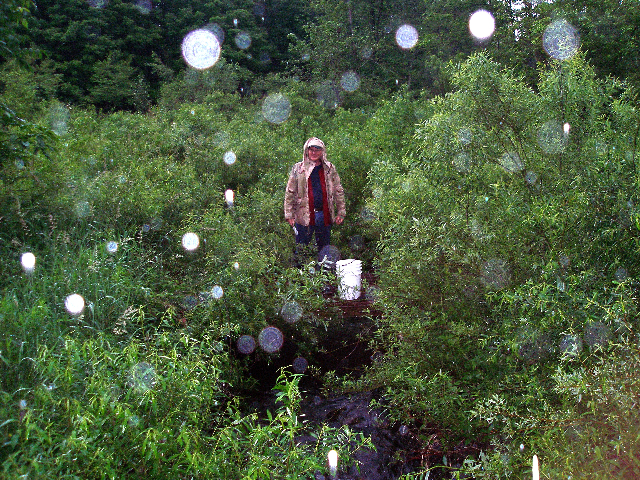 Toward the end of the day, it got dark and we got some light rain.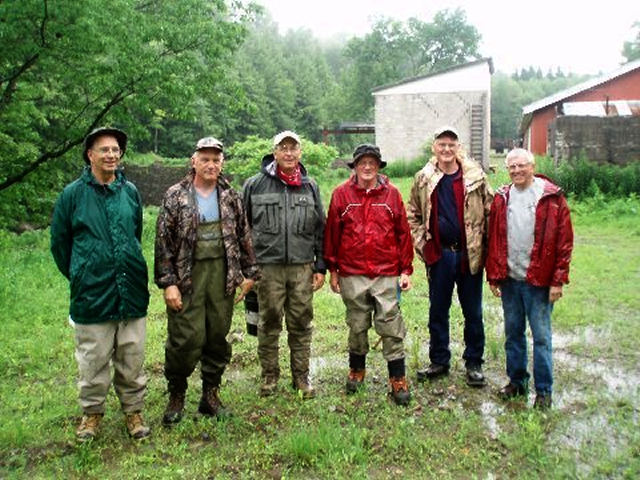 The stocking completed, club members pose for a picture