2010 Atlantic Salmon Stocking
---
In the Fall of 2009 the club decided to try hatching Atlantic salmon eggs in the West Branch of Fish Creek. Tom Schneider contacted Harden Furniture in McConnellsville to see if it was possible to place one of our unused tanks by the dam in McConnellsville. Not only was the management of Harden Furniture receptive but they encouraged the idea of building a hatchery at the site.
In December 2009 the club installed the tank next to the dam in McConnellsville and in early 2010 members populated the tank with three thousand Atlantic salmon eggs as an experiment to determine the feasibility of installing a hatchery at the dam (see Hatching Experiment). The eggs hatched and developed very well into fry. The fry grew faster and bigger because the river water warmed faster than the spring water at our regular hatchery.
Club members, on a rotating basis, spent the winter and spring traveling to the hatchery in Annsville and McConnellsville to take care of the salmon. During the colder parts of the winter the tank in McConnellsville was subject to the ice being built up and it had to be removed on a daily basis for several days. Other than that there were few problems. One of the problems the club had was that the fry in the Annsville hatchery out grew the capacity of the hatchery and we had to resort to oxygenating the water with pure oxygen. The club lost a number of fish before the situation was corrected. For a given volumn of water and dissolved oxygen, there is a limit to the number and size of fish that that water volumn can support.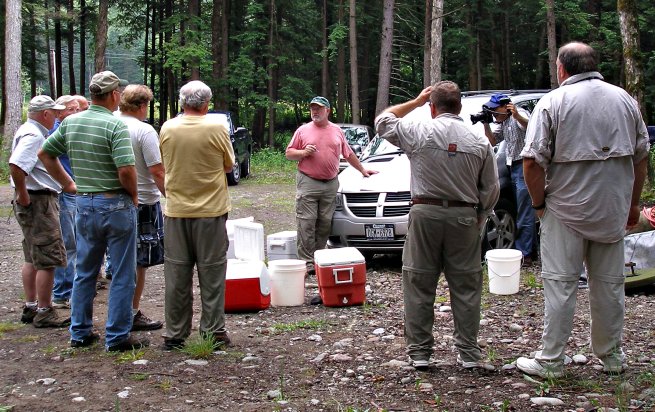 Paul Miller giving last minute directions to volunteers.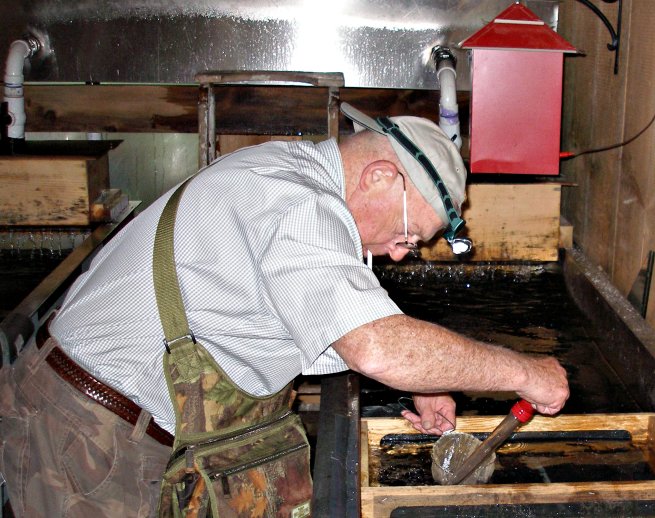 Dave Miller doing some last minute cleaning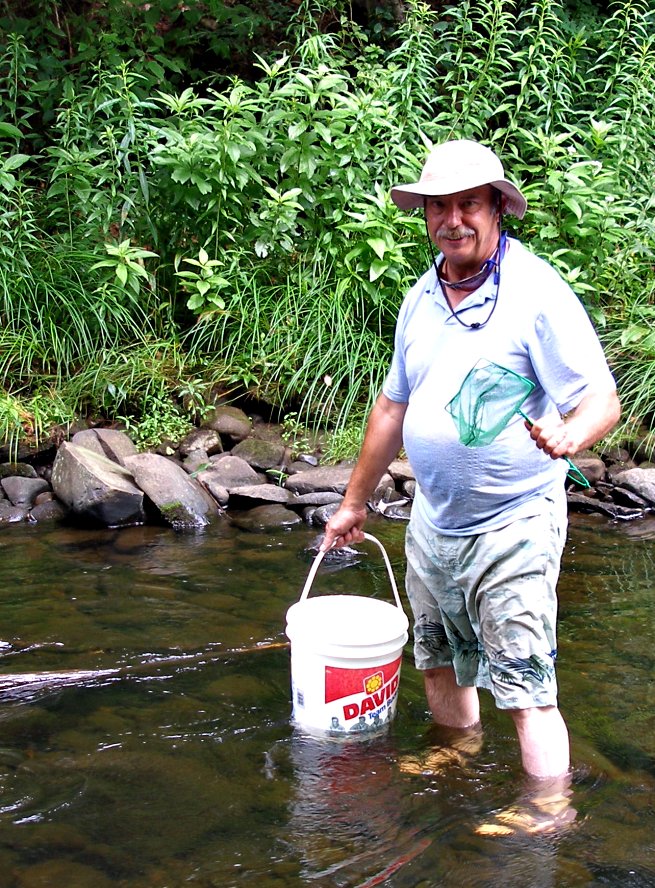 Boots or waders are optional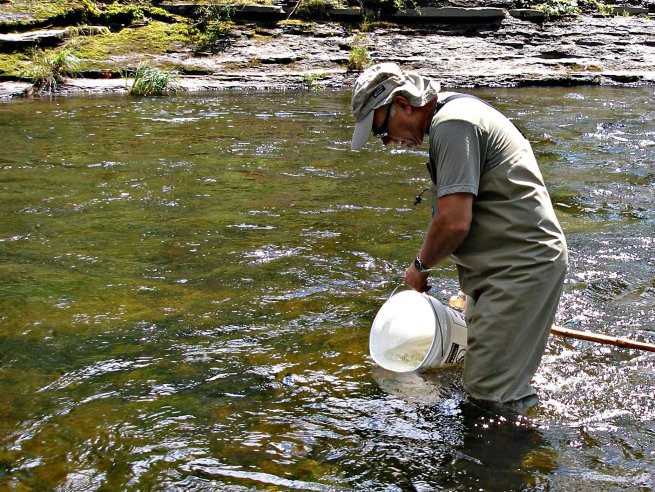 Jim Lawler stocking salmon near Taberg