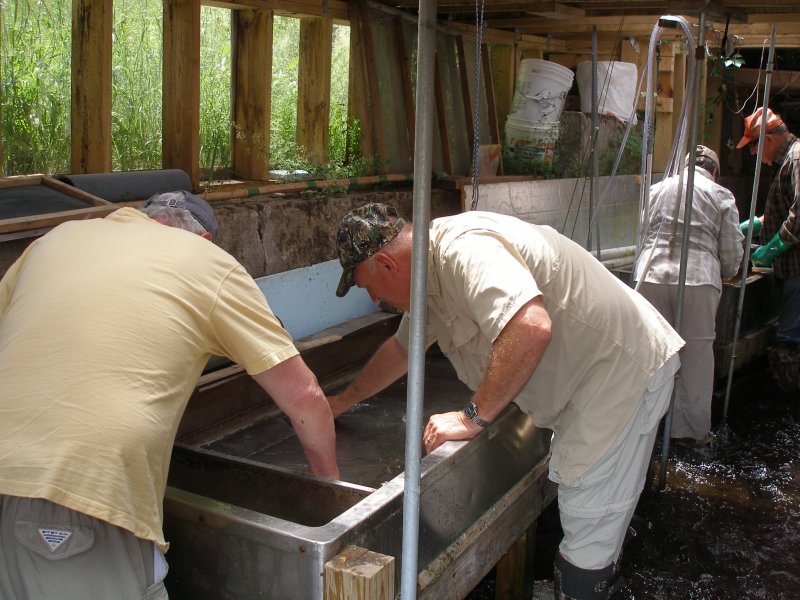 Members Dick Kirby, Jim Lawler, Martha Paye and Ted Collings cleaning out the tanks in the hatchery for the summer.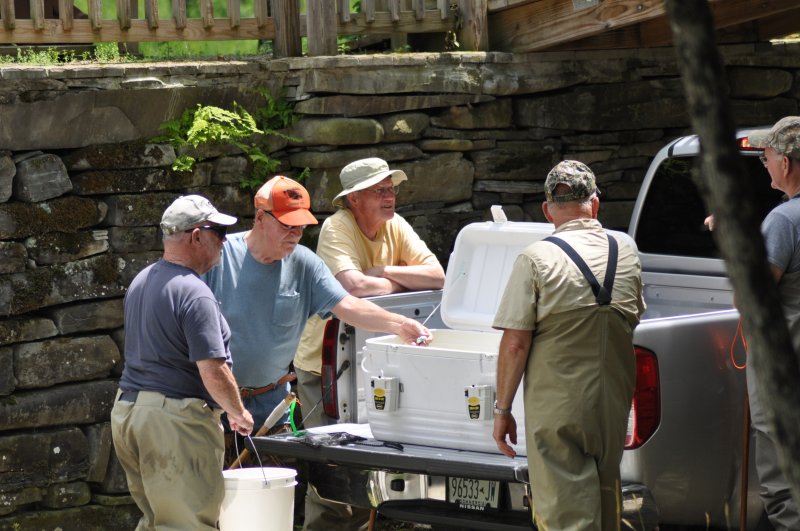 A truck was used to transport the cooler containing the fish down to the river. Shown are Paul, Ted, Dick, Jim and Tom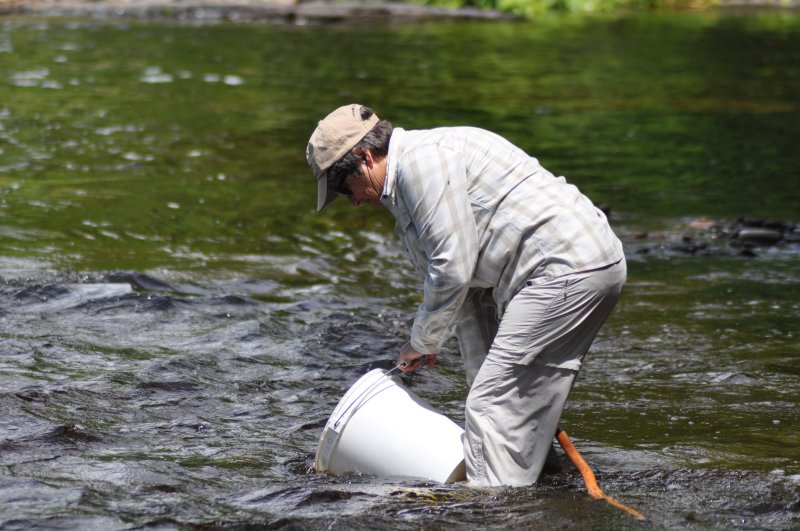 Martha stocking fish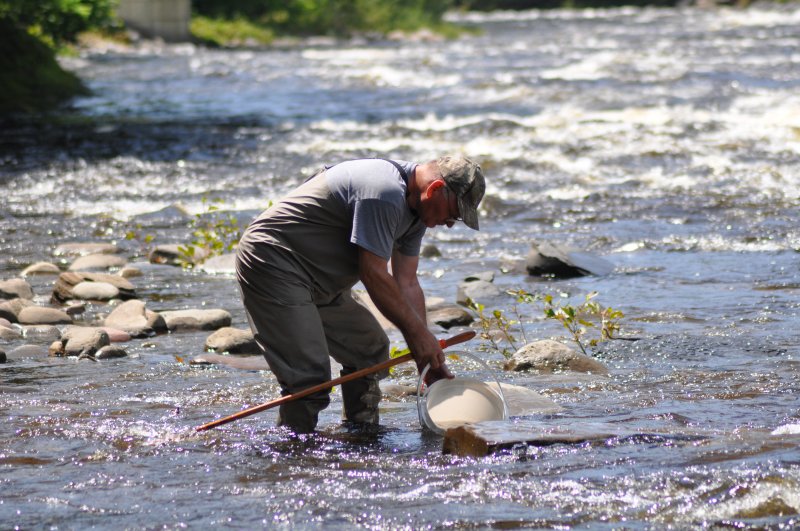 Tom stocking fish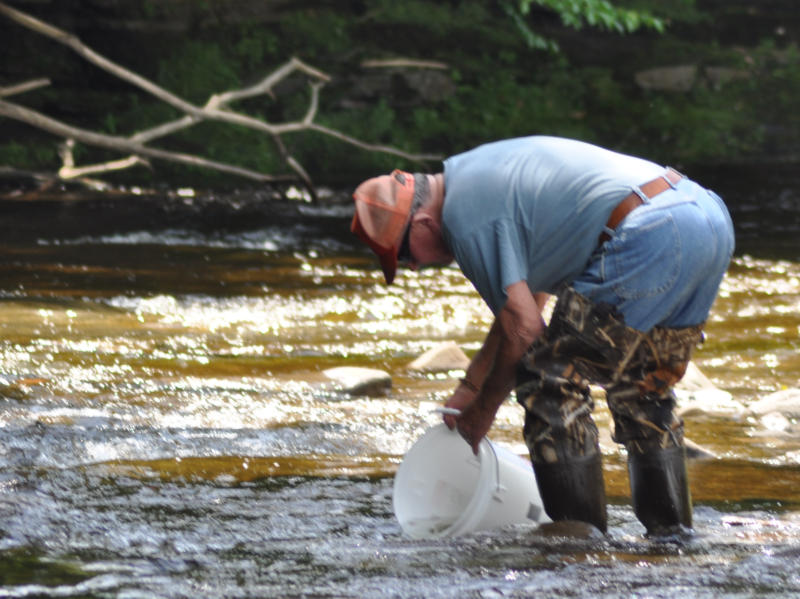 Ted stocking fish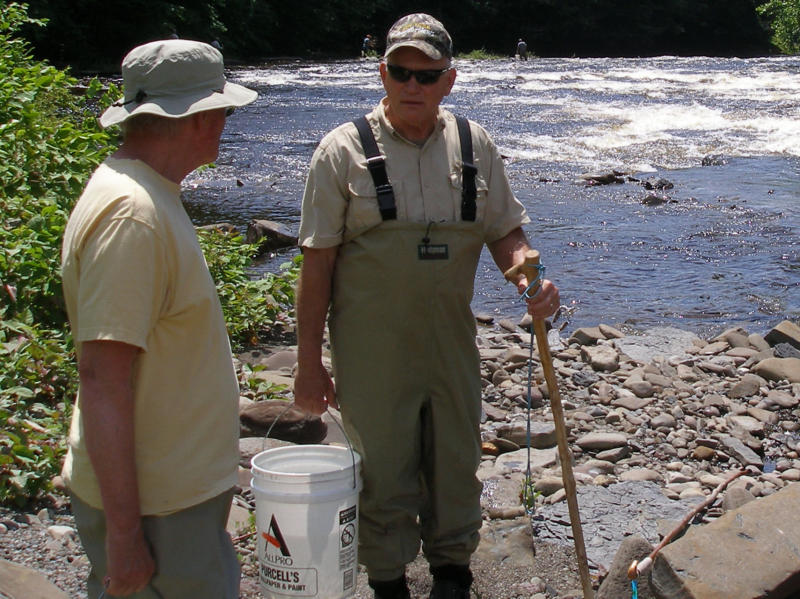 Jim and Dick deciding where to go to stock their fish. Other members went down stream to stock their fish.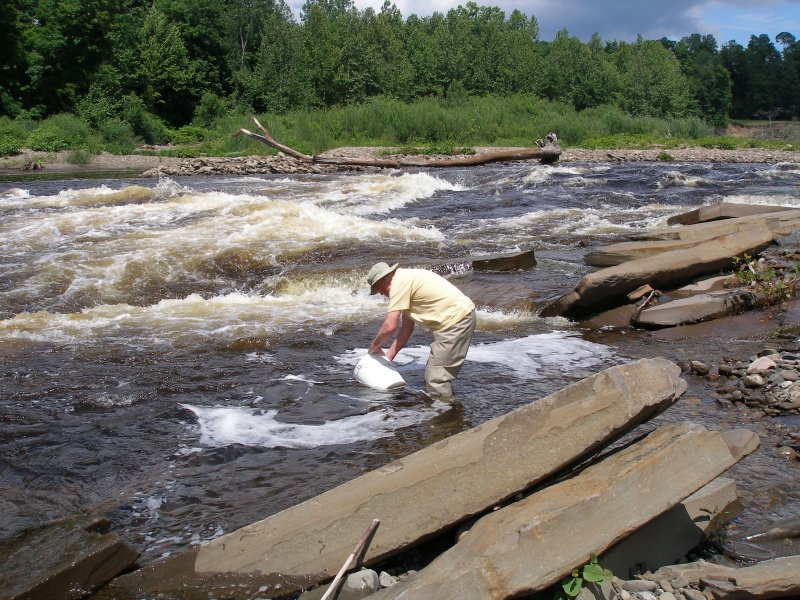 Dick Kirby stocking salmon along side some heavy water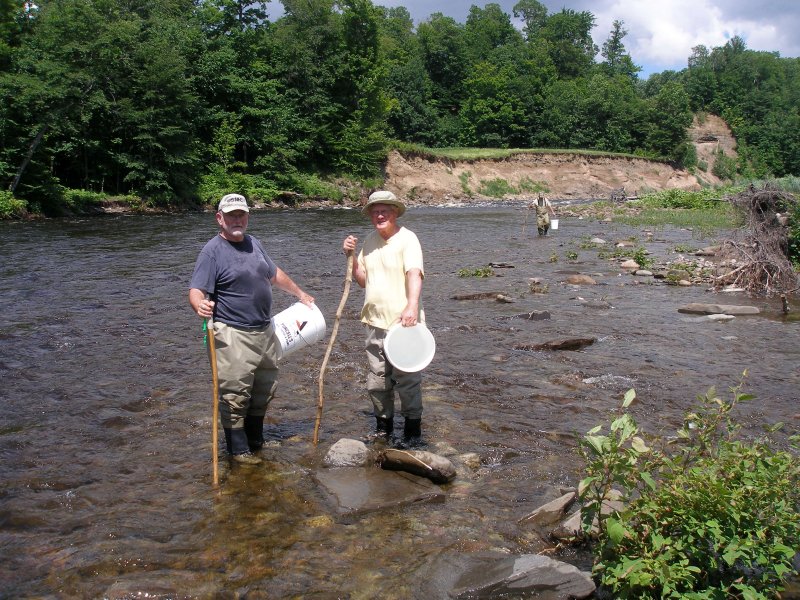 Paul Miller, Dick Kirby with Jim Lawler in the background after putting fish in the water