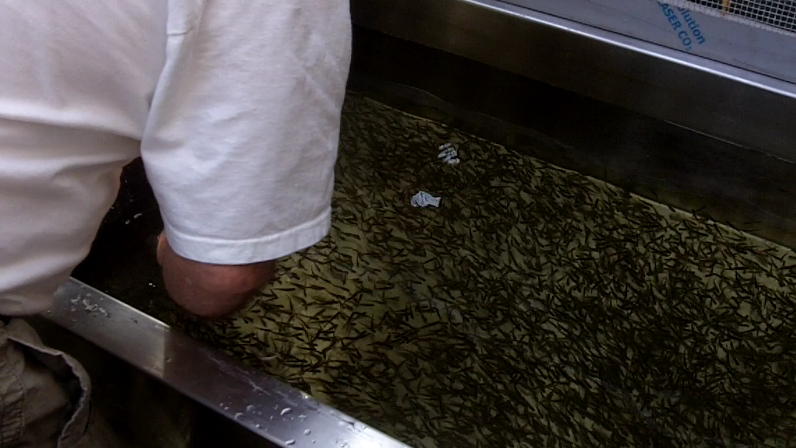 Paul is inspecting the tank for fish that may have died.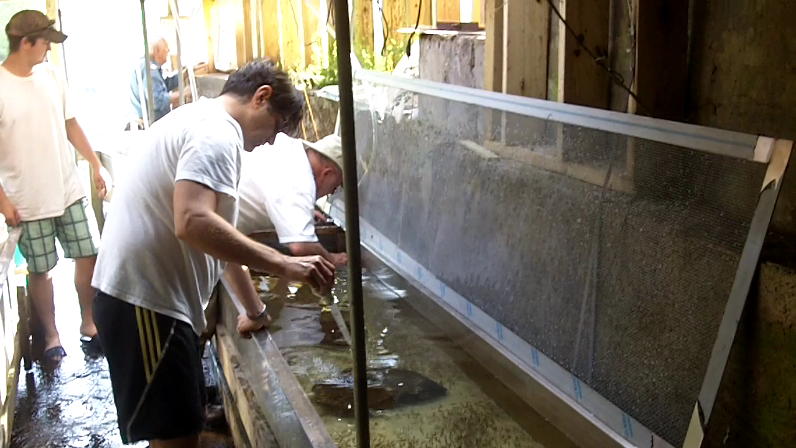 Paul had help cleaning the tank from two BOCES students.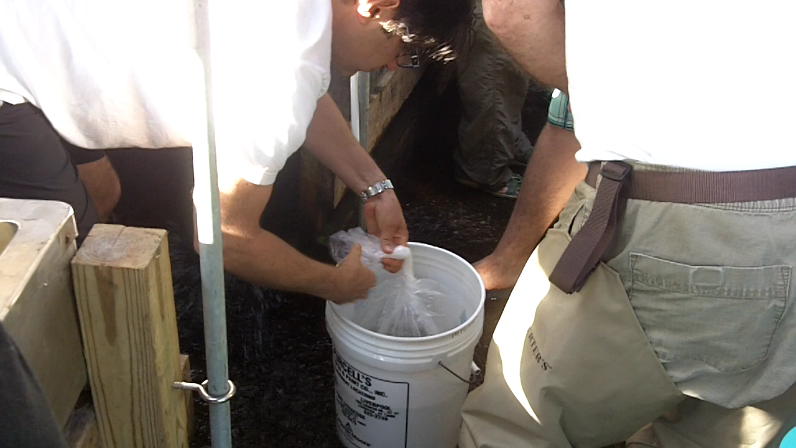 Packaging the fish for stocking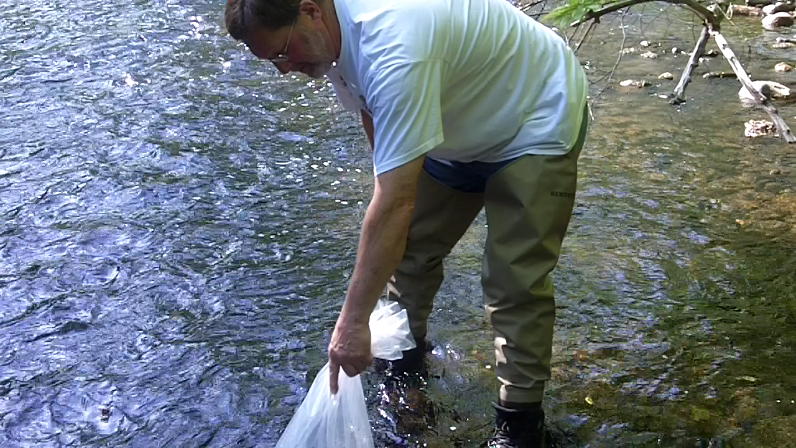 Carl is here making sure the temperature of the water in the bag is the same as the river.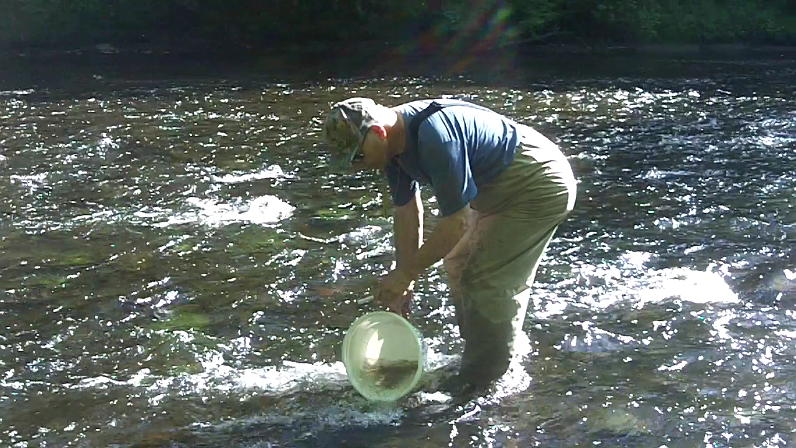 Gene is using the pour method to distribute the fish in the river.