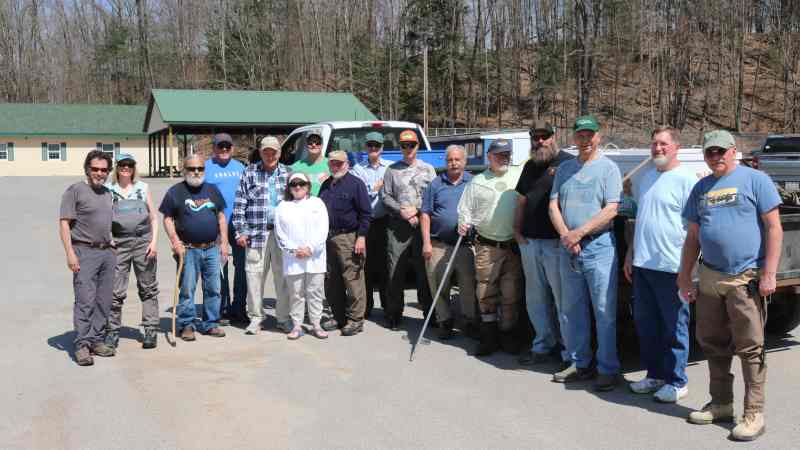 The stocking crew of 2023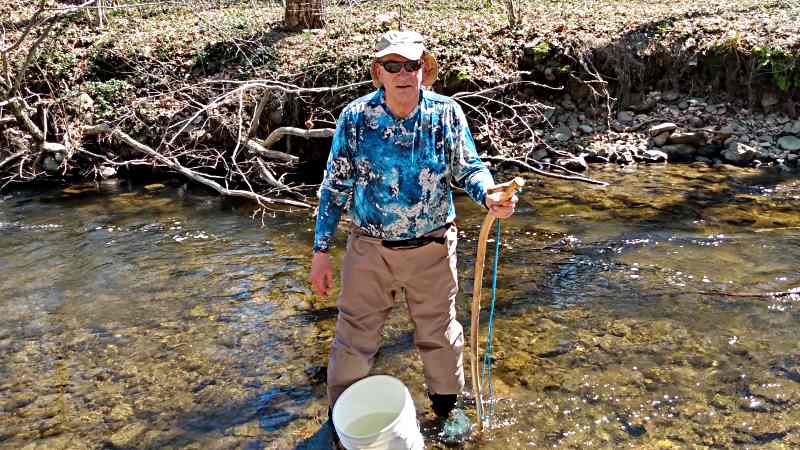 It was a long day for Jim Lawler as he spent the night in Plattsburg to meet Jason. They had to get up early to load the fish.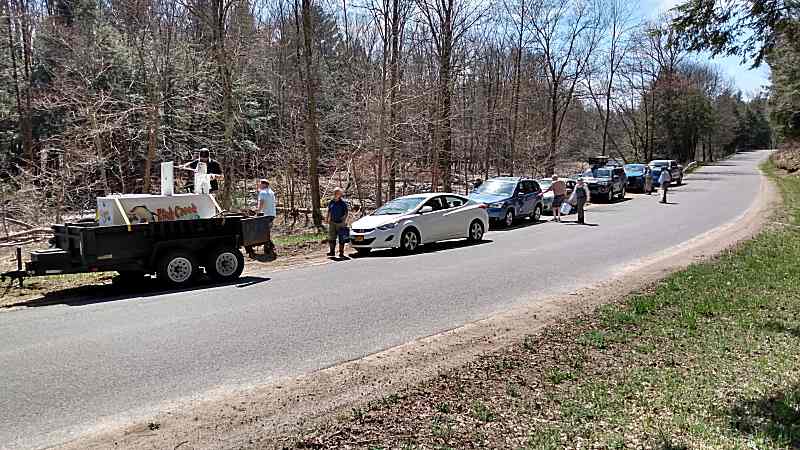 Volunteers followed the truck to the various sites. We paired up to reduce the number of cars in the caravan.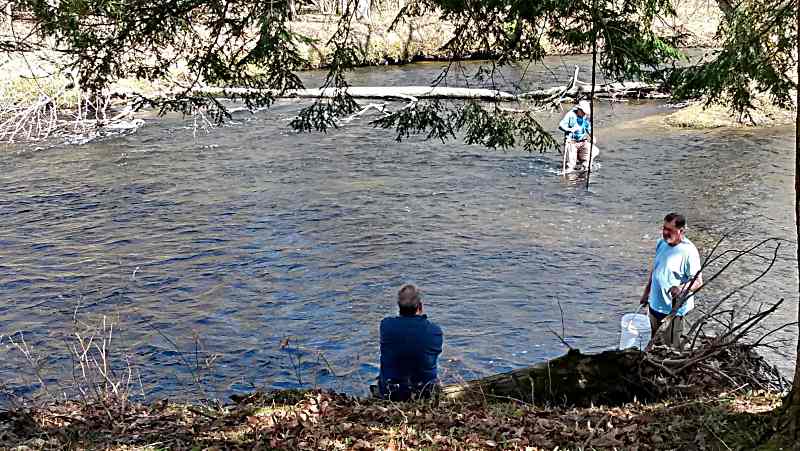 The West Branch of Fish Creek got its share of the salmon.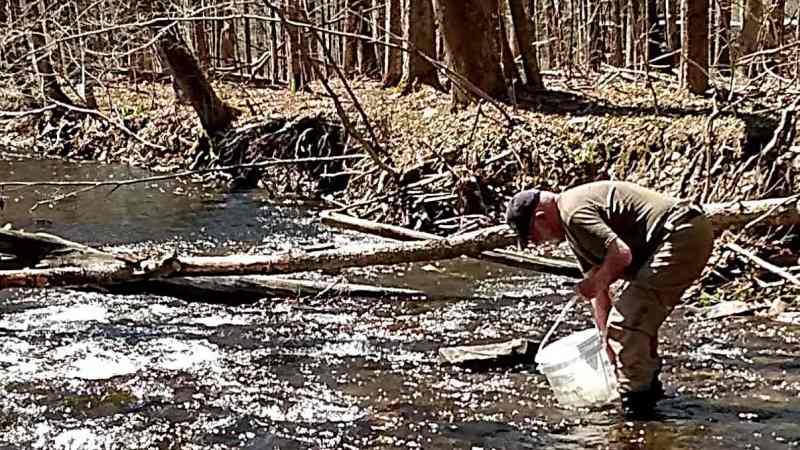 Paul Miller stocking salmon in Cob Brook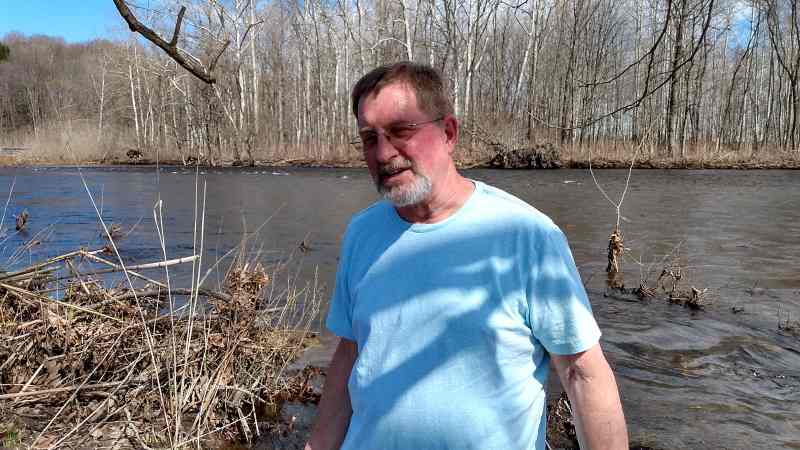 Carl Guereschi after he finished stocking the East Branch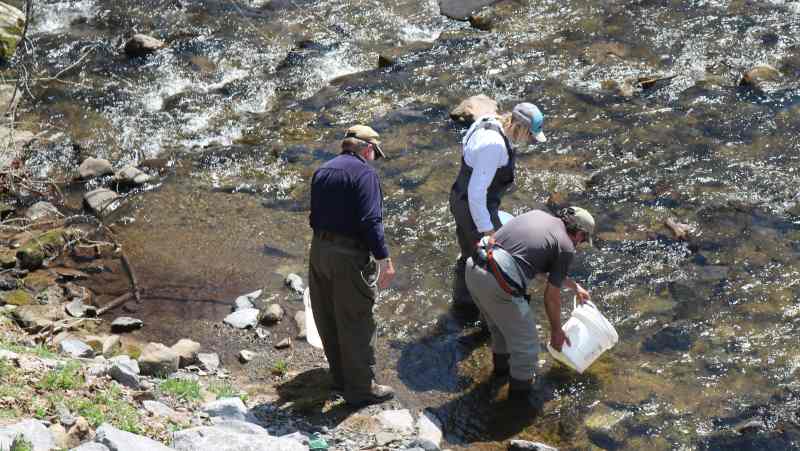 Peter Renne and his wife socking Atlantic salmon fry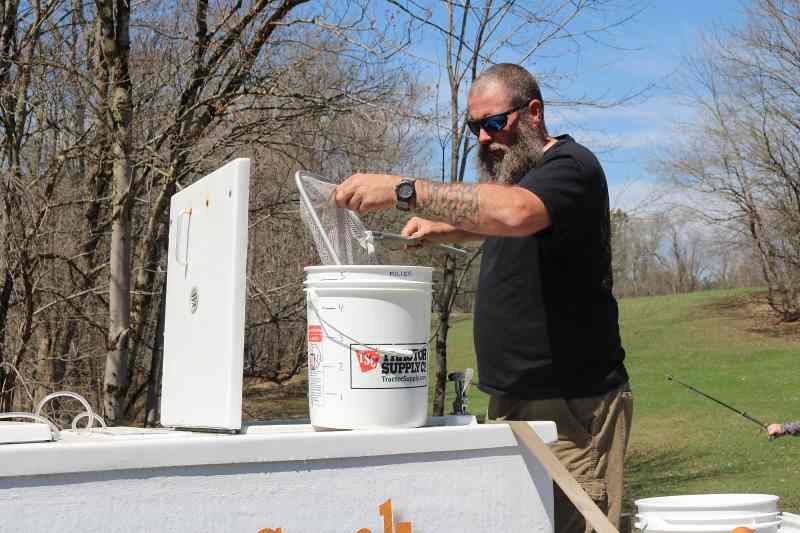 Jason putting Atlantic samon fry into a pail