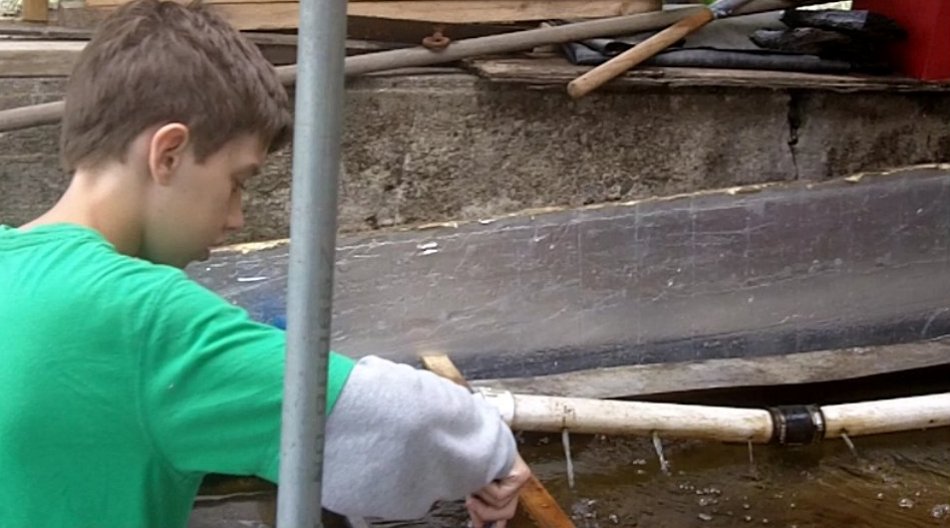 The club had help from the Boy Scouts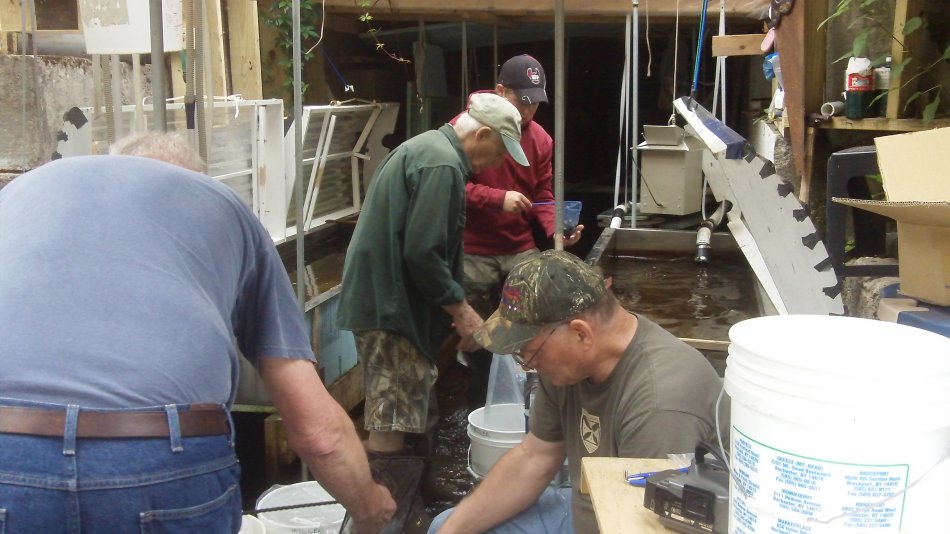 Club members are placing Atlantic salmon fry into plastic bags. The bags are placed inside 5 gallon pails for transport to the stocking sites. After enough salmon fry are placed in the bags, a hose connected to an oxygen tank is inserted and all of the air is expelled. Tom here is putting oxygen into the bag. When the bag is nearly full, it will be sealed by a rubber ring.





Once salmon fry are transported to the stocking sites, the bags are unsealed and emptied into the pails. Dick Kirby here is stocking Atlantic salmon at one of the sites on the West Branch.